Posted in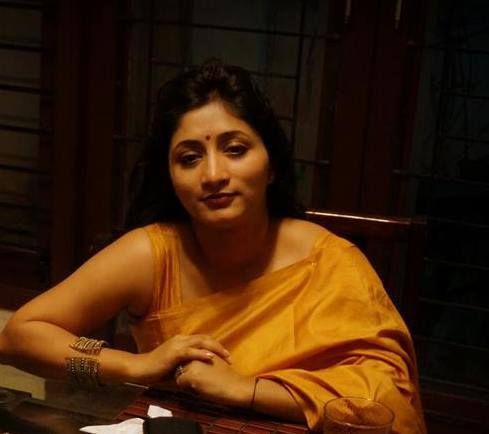 While reading a piece by the BBC travel desk titled '50 reasons to love the world', a quote by travel contributor, Gavin Haines caught my eye. While citing his reasons forloving the world, he writes, 'Because sometimes even extraordinary buildings like the Taj Mahal are humbled by the simple beauty of everyday life.' In many ways the lines captures the ordinary majesty of travel that many travelers miss out. I am reminded of very still afternoon somewhere in North Kerala, where I was on a road trip about two years ago.
The afternoon was hot and I had stopped for tea in a little shop manned by a lungi wearing man who took one look at me and said that he would make the best North Indian tea I had ever had. I took up the challenge and rested my back while the summer heat coincided with the brown liquid boiling on the worn out saucepan. My back on the freshly swept earthen wall, I turned my head to look beyond where the man stood making tea for me. A sight I never expected greeted my tired eyes, I blinked in disbelief as I spotted a Blue wall that stood in old grandeur with the most beautiful Green mangoes spread out on it. For some strange reason I was reminded of the terrace of a neighbor from childhood, where beautiful cotton sarees in a riot of colours made love to each other in the passionate summer afternoons. I did not click the wall, knew that the scene would be etched in my memory forever.
In 2005 while traveling through the Namdang forest in the North east of India, my car took a bend and as if out of nowhere three little girls, in little tunics, with school bags slung over their shoulders stood on the edge of the road. They were hesitant about crossing the road since they had been alerted by the sound of the approaching car. The scene seemed ethereal; I had travelled for miles seeing nothing but lavish green foliage, like a distant dream where everything is perfect these girls stood on the side of the road in their Red ribbons. My driver told me that some of these children crossed a part of the forest to travel to their school which lay on the other side. There is something inexplicably beautiful about such zest for life and learning. I did not stopped that day to talk to the girls, but I had paused, taken in that whiff of freshness and secretly filed it somewhere. The scene stayed with me, as did many others that I had not photographed nor talked about when I reached home, but they were part of the process of my growth as a traveler.
I stay in a country where traveling alone for a woman is not only unsafe but also thought of as absurd by large sections of people. I started traveling solo barely five years ago and have since then jumped at every opportunity to travel on my own, refusing to be a part of travel groups or mingling these deliciously alone trips with family outings. The lure of traveling alone is like a bug that doesn't let go of you once you're hooked to it and yet there are always the unnecessary limitations for women who want to travel alone. I've often wondered if it is stifling for women who itch to travel, but those who might feel tied into different situations whether they like it. Who perhaps can't just let go of everything and set off on a trip of their own, just because they want to. I'm reminded of Reese Witherspoon's character in the film 'Wild', she walks hundreds of kilometers to cope with the devastation she feels after the death of her mother. To her the walk is her way of coping with death and finding fullness in the emptiness that she gradually leaves behind. The peace she feels when she takes off on her own however, is in direct contrast to her mother's stifled existence in looking after her children, sacrificing much of what she loved doing. This perhaps explains her anger when asked by a fellow hiker whether she's a trained in hiking, she tells him angrily 'women aren't trained hikers they have family to take care of.' Most of us have different reasons for traveling and not all of them are to cope with stress or to deal with stuff that comes from being a woman, sometimes it can also be the mundane pleasure of finding an unforgettable sunset.
Five years ago when I started traveling on my own, if someone were to ask me why traveling was so important to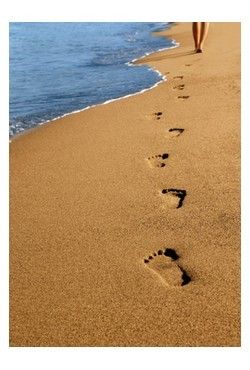 understand the joy of being a part of the world, I might not have said because of a Blue wall with Green mangoes on it, today I probably will. This is perhaps because the scene always reminds me of a memory which while being absurd is beautiful and beyond what a camera can capture and inevitably we travel so that we create such special memories. Why does one remember a scene, its smell or its absurdity, is beyond all calculations it is like flashes of the spiritual where you're truly at peace and happy with yourself. There have been those times too when the woman in me has smelt danger, smelled aggression or negation, times when it was important for me to keep the road in the larger perspective, a bigger goal than that of understanding the human psyche of why a woman traveling alone is different from that of a man doing the same. Some years ago, a small temple in Kerala had refused to let me in because I was thought of as a French national, in spite of my repeatedly telling them that I was an Indian. You understand as a traveler that hostility and friendliness are both a part of the road we travel and this has less to do with whether you're a woman or not.
I'm reminded of the time when I had loitered about the caves of Mahabalipuram(Mamalapuram) during the four week dance festival that the small town hosts, watching the dancers on the stage erected beside the bass-relief sculpted, 'Arjuna's penance' on the two huge and adjacent rocks, I had wandered back stage and befriended a young dancer waiting her turn. Beyond the prying eyes of hundreds of people, cameras and stage lights she had mimicked for me thedancing dvarpalas found in these cave sculptures. I had left soon after, nothing could have compared to the performance I had seen of the young eager dancer, dancing only for herself beyond a stage.
Our quest of balance as a woman often brings forth an intermediary path. On this path whether we see and remember the Blue walls or place ourselves in the path of such immense beauty is often a choice we need to make, how, where and why may or may not be defined in the scheme of things. Next year I want to eat, sleep and drink some music and be a part of the Song seekers of Rajasthan, you Stree, where will you be and in which lane?
-------------------------------------------------------------------------------------------------------------------------------------
About the Author : Maitreyee B Chowdhury is a Bangalore based writer, she maybe found at http://www.maitreyeechowdhury.com/
About the Column : Throughout my school life I was a wallflower, the eternal introvert, the one aspect that gave me tremendous solace through this lonely journey was watching people. People carry friends through their lives, I carried curiosity and innumerable nameless faces who have enfolded their stories in front of me. Most of these are stories maybe those without consequence, and yet as any writer/observer will tell you in the right hands and mind every inconsequential story has shape, scent and flavor and in the end it is always what YOU see and how you see, that matters more that what is shown.