Submitted by
Mona Verma
on Mon, 09/07/2015 - 22:25
Posted in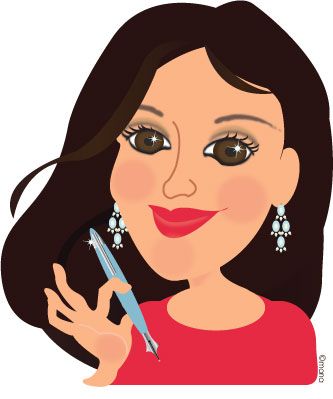 Sometime during the end of May, an incredulous co-worker said to me; "You are going to spend your summer in India? I read in the news that there is a heat wave going on and many people are dying because of the intensely high temperatures!" I calmed her down and reassured her that I was not going to die and I was really looking forward to this visit to meet my family. I was a little worried about my kids though, as previous visits have always entailed the usual tummy upsets and bug bites (Indian mosquitoes do love American blood) and I was hoping and praying that my children stay healthy during this trip.
I said a little amen in the plane as I was so thankful that my kids are grown up now. I have so much empathy for people travelling with small children. I remember those days when my kids were little and one of them always wanted to use the restroom when the plane was taking off and the seat belt sign was on or when they were babies, they would get ear pain and cry when the plane changed altitude. Coming back to the present I made sure we did some strategic seating so that my 9 and 12 year old boys would not be next to each other. My daughter sat between the boys so that she could be the mediator and referee in their ongoing verbal dueling. Thankfully, there is plenty of technology on the plane to keep the kids and grown-ups busy right from movies, games, songs and what have you from the touch screen in front of the seats.
I cannot forget this little boy who must be either four or five years old, who was walking up and down the aisle at night when everyone else was resting. He had his hands out like he was flying and his hands hit the shoulders of everyone on both sides of the aisle. I thought that the poor boy is probably on a sugar high as they serve so much soda on the plane. He would not calm down and he threw a tantrum when his dad tried to pick him up, screaming, yelling and crying loudly and almost falling off his dad's arms. His poor dad looked at his wit's end and I was so happy for the little boy's parents when the young one finally got tired and fell asleep to the relief of everyone on the plane.
When the announcement came that the plane was preparing for descent and landing in Kolkata, my happiness knew no bounds. All the planning for the trip, the buying of tickets, the shopping for gifts, the packing of suitcases and all the waiting and travelling is worth it when adrenaline is pumping hard, your heart is beating in anticipation and excitement to meet your loved ones and you cannot wait to get out, collect your baggage and meet your family. My sister was waving at us eagerly and it was sheer joy to hug her and my nephews. My kids and her kids were bustling with elation, they were feeding off of each other's frenzy and that resulted in a state of heightened hyperactive hysteria. We decided that we would let the kids jump on the bed or do whatever they were doing to release their euphoric energy and it is a blessing when they all love each other and cherish their time together.
The week we spent in Kolkatta was heavenly. My sister asked me what I wanted to eat and when I wanted to eat it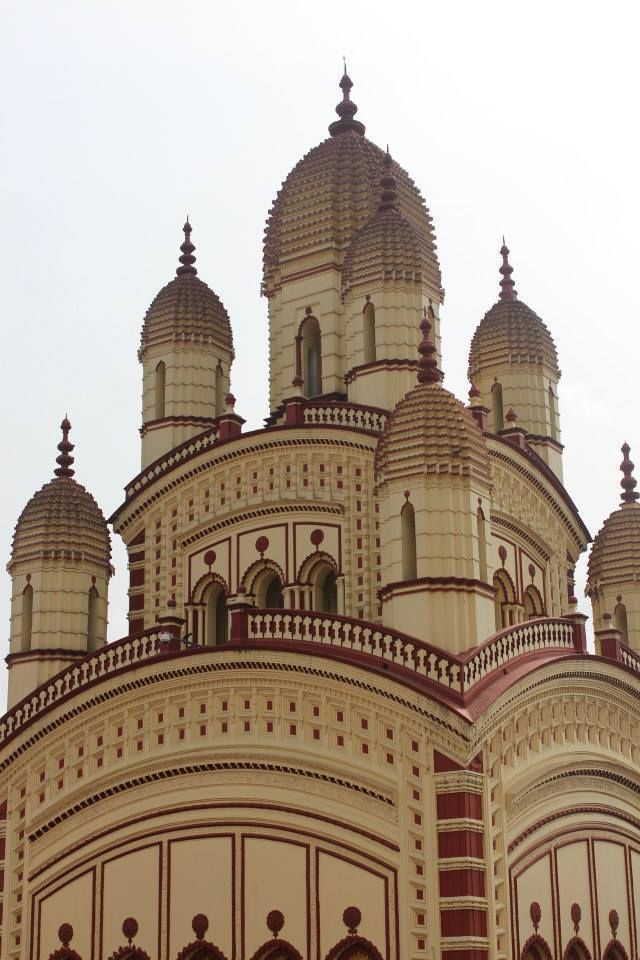 and made sure we ate whatever I craved. Mustard fish, chorchori made with fresh vegetables, Chinese food at Tangra, Litti chokha, street side chicken egg roll, sondesh, kaancha gola and many more delicacies fulfilled my stomach's desires while her love filled my heart. I had a week of pampering and guilt free relaxation. My sister's apartment is completely air conditioned and she has a bunch of maids to do all the cooking and cleaning. When I am with my sister and mom I feel that my children and I are not judged, we are only loved and it is a very relaxed and stress free experience. I also got to meet many dear family friends, two of my school friends and a college friend. All of them took time off from their busy lives to meet me and time spent with them was soothing and satisfying to my soul.
The kids did really well with the heat when we went sightseeing in the daytime to Belur Math, Dakshineshwar temple and Victoria Memorial. In fact, they chided me when I was repeatedly saying how hot and humid it was when we were outside. My daughter told me, "Mom you should not complain, Annu mausi will feel bad." I grew up with my sisters in a house where power cuts were common and we did not have air conditioners. I did three years of college in Kolkata in my late teens and early twenties when we walked everywhere in the blazing sun and the heat never bothered me. This summer, I just could not handle the heat, there was sweat running down my back, perspiration flowing down my forehead, I was feeling dizzy and warm in the sun. I attribute my lack of tolerance to my middle age; I guess in your forties, you just feel hotter! (No pun intended)
Our next stop was Bhopal, where my in-laws live and this city is dear to my heart. We got married here and we have so many memories here. It is a charming city with lakes and parks and heritage hotels with panoramic views. My husband belongs to a large, loud and loving family and it is always delightful to spend time with all of his uncles, aunts, cousins and kids. They all have a great sense of humor and there is always delicious food and fun when they get together. My husband and I took early morning walks to Shahpura lake which was our place of romantic rendezvous before we got married and it was so nostalgic to visit it all these years later. We watched the movie Dil Dhadakne Do with 150 rupee (two and a half dollars) tickets on fancy recliners where my husband and his older brother promptly fell asleep leaving me and my sister in law to watch the movie by ourselves till we woke them up.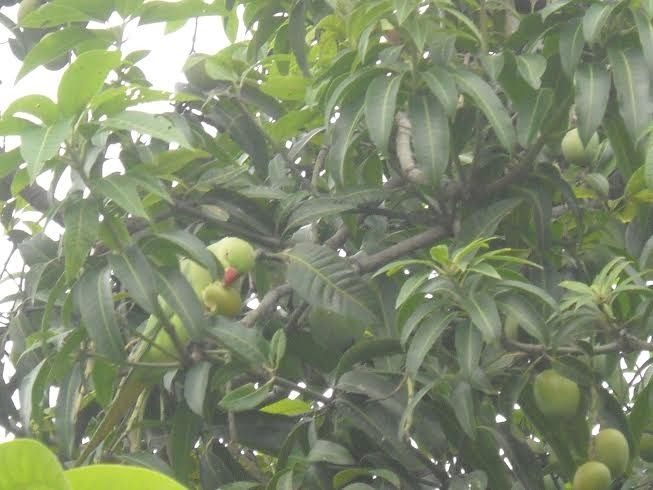 The kids played carromboard and cards with their grandparents and cousins and they loved to get mangoes from the tree when they climbed on to the terrace. My husband's older brother (Tauji to kids) would get all varieties of mangoes and excitedly call for my son Arjun to come and eat. Arjun loved the mangoes and also all the attention he got. Tauji also remembered to lovingly and liberally apply odomos (bug spray) on the hands and feet of my boys before they went to the park to play. Nobody can love you like family. The children also enjoyed getting wet and dancing in the rains, there is nothing more refreshing than an Indian monsoon. My husband's older sister arranged for a family reunion in Indore and took us all sightseeing in a bus to Mandu-a city with majestic forts and palaces.
Rani Roopmati's mahal at Mandu transported me into a romantic, bygone era. The handsome Baz Bahadur was the last independent ruler of Mandu. On a hunting trip, Baz Bahadur caught a glimpse of a shepherdess dancing and singing with her friends. Enchanted by both her captivating beauty and her melodious voice, he begged Roopmati to accompany him to his capital. Roopmati agreed to go to Mandu on the condition that she would live in a palace within sight of her beloved river, Narmada. Baz Bahadur built her this breathtakingly marvelous and royal palace with a pavilion overlooking water. I thought to myself, "Men nowadays, they build nothing for their wives or girlfriends!" I was sad to know that their love story ended in a tragedy. A rival suitor Adham Khan was prompted to conquer Mandu partly due to Roopmati's beauty. When Adham Khan marched on the fort, Baz Bahadur met him with his small force and was defeated, Roopmati poisoned and killed herself.
The children loved the animals in India, the stray dogs, the cows, the goats, the sheep, the camels, the elephants and specially the langurs. We saw a bunch of them trying to climb a steep cliff and also a few at close view near some trees at Bhojpur. There was a loud noise and the baby langur ran at full speed to go hug his mom who held him tight for a minute and then let him go. It's amazing to see the mom langurs jumping from tree to tree with their babies tightly holding on to them. My children got to see and hear crows and they loved the parrots and the pigeons.
My youngest son who is an extrovert and who loves people, loved the vibrancy of India; he loved the noise, the movement and the throbbing, lively, pulsating hub of humanity in this halla bol nation. According to him, Dus number, a small market which we visited quite frequently was the most happening place. He was so excited to see the juice stalls, the flower sellers, the toy vendors and more that he was literally dancing around the whole place! I loved the smells of Rajnigandha, Champa, Chameli and Bela. My middle son is very empathetic and emotional and he always gets deeply saddened by the poverty in India. He always wonders why the super-rich in India do not do more to help the really poor.
No blog on India can be complete without mention of its traffic. It's still the same, horns blaring, nobody waits for anyone, if you wait and hope someone will let you merge, it's never going to happen, you have to push in, its survival of the fittest. One rainy day, the traffic lights stopped working and it was a mess in Bhopal with the traffic jams. On that particular day, we had to drop my husband's niece to the railway station so that she could catch her train to get back to college. We knew we could not get to the main station as the traffic was really stalled and so we decided to take an alternative route to Bairagarh , the next station. We were all tensed, my brother in law was driving and we were telling him to be careful, our neice was checking her phone to see when the train would depart the main station and reach Bairagarh and then my mother in law called us on the cell phone and asked "Rukmini (the maid) is here, how many rotis should I ask her to make for dinner?" We all burst out laughing for a second because here we are all anxious and stressed out and the last thing on our minds is the rotis! We reached Bairagarh right as the train reached there. My husband and brother in law ran with heavy luggage on the wet slippery platform with us following and we got her on that train. Phew, what a relief it was, our mission was accomplished and my brother in law exhaled and promptly called home and asked them to chill some beer in the fridge for us.
Amazingly, my husband feels completely at home driving in India as he does not feel the pressure to follow the rules! Crossing the road while traffic is still moving is the norm and it terrified me and the kids but we quickly learnt how to do it. Once, my husband was driving and this couple wanted to cross the road but they stopped, and I thought, well, they will cross after we pass but lo and behold, as soon as we came closer, they made a run for it and dashed across the road almost giving me a heart attack while my husband slammed on the brakes.
Our last stop was in Delhi at my husband's sister's place. She took very good care of us and it was heartwarming that she got my husband to cut a cake and we all sang for him. His birthday is in October but she planned this as she misses celebrating with him. I told her that I liked one of the karahis (utensil used for frying) she was cooking on and unknown to me she went walking in the heat to the nearby market to look for that karahi for me. We were engulfed and overwhelmed with plenty of love.
The trip back home is always emotional. It's very upsetting to see my elderly in-laws breaking down and sobbing when we leave. My husband and I were depressed and all our enthusiasm was deflated on the return trip. We took solace in the fact that we had a wonderful, safe trip and the kids got to see where they come from and what a big family they belong to. I was amazed that for the first time the kids did not fall sick at all in India. We ate at dhabas (roadside joints) and drank sugarcane juice and they were still fine.
We flew to Atlanta and then drove home from there. While we were driving past the naturally beautiful and serene landscape of Lake Oconee in Georgia, my daughter told me, "Mom, it's great to be back, it's so clean and quiet and peaceful here." We never imagined that the kids would be so excited to get back home. As much as they enjoyed in India, the kids screamed and clapped and whooped with joy when they saw the 'Welcome to South Carolina' sign and as soon as we reached our exit they started chanting home, home, home which culminated with more claps and screams and wohoos when we finally parked in our garage !
-----------------------------------------------------------------------------------------------------------------------------------
About the column: Midlife Moments is a slice of my life as a forty something part time reference librarian and a full time mom to three children. I am a simple and honest person and I write from my heart with honesty and humor. These are simple essays on day to day life filled with interesting interactions and observations. I hope that the readers can relate to me and my experiences and we can all connect and join in the conversation.
About the author: Mona Verma has a master's in English Literature and a master's in Library and Information science. She grew up in India but has been living in South east USA for the last 18 years. You can read more of her blogs at : https://www.richlandlibrary.com/user/417