Posted in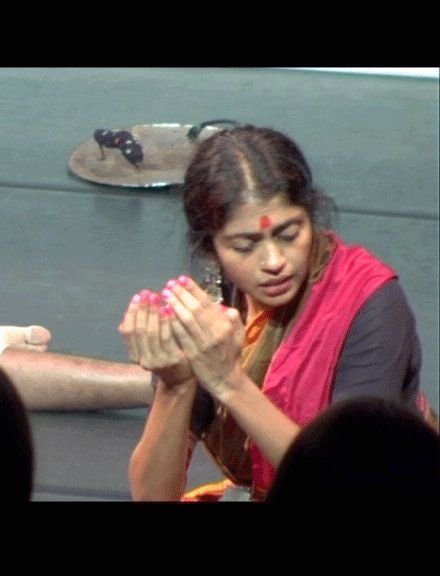 To meet Kirtana, is to be in the presence of warmth and a certain amount of happiness that she exudes as a person. Whenever I have met this very special lady, she has come across as someone happy and sophisticated and yet full of an earthy glamour. For those who haven't heard of her, Kirtana Kumar is Bangalore based theatre personality, actor and director, who runs Little Jasmine, a theatre Lab for children and Infinite Souls -a rural artists' retreat, a sort of artist's residency, where artist's from all spheres try to achieve a balance between funded projects and those that sustain themselves.

Kirtana, who has a Master's Degree in European Classics and American Literature has trained and performed for six years as an actor with The Asian-American Theatre Project at The Los Angeles Theatre Centre (LATC). To enhance her performances, she has trained in Suzuki Theatre, Butoh, Thang-ta, Kalaripayattu, Carnatic vocals and choral singing. Presently she is researching and developing indigenous theatre pedagogies and skills for theatre-making. A trustee of Women Artists' Group, Kirtana is one woman with many souls, whether it is singing to an audience with the guitar or teaching little children or making films that she cares about. In her every action she not only embodies a love of art but passion to bring to society this spirit of art through the different directions that she dabbles in.

Her image as an activist of sorts, as someone who voices her opinions in a subtle way is expressed in her work. Her film GUHYA, for example, a documentary on feminine sexual symbols and rituals, seeks to take the viewer on a journey of discovery from the Devadasis of North Karnataka to the Bhagawathi temples of Kerala and finally to Kamakhya in Assam. The film speaks of goddess-worship in Karnataka, Kerala and the North-East; and highlights the rituals surrounding the Devadasi tradition.

Some of Kirtana's major theatre performances include Gautam Raja's "Gati & Bhagawadajukam" in London,Dario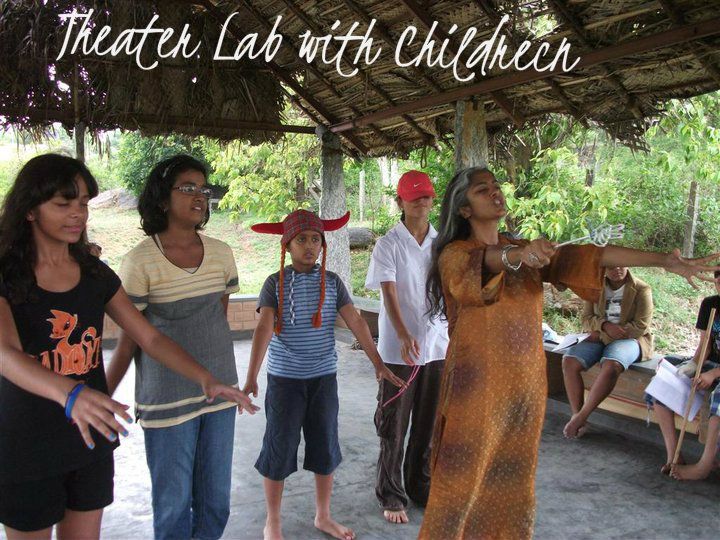 Fo's "Orgasmo Adulto" in Bangalore, Bombay and Pune; in September 2001;"Karma Café" which she wrote and directed for Common Ground Sign Dance Theatre Company; Dario Fo's Medea and We all have the Same Old Story in Pune (2002); Savitri in Pattabhi Rama Reddy's In the Hour of God based on Sri Aurobindo's Savitri (2003). Kirtana was also a part of the musical, Andrew Lloyd Webber's CATS directed by Kevin Oliver in Bangalore in the '80s -one of the biggest shows of that time. And more recently she featured in Oliver Husain's short film, Item Number, which won the grand prize at Oberhausen film festival; Germany. Kirtana plays the role of a diva in the film.






She graciously agreed to a small questionare, excerpts-

-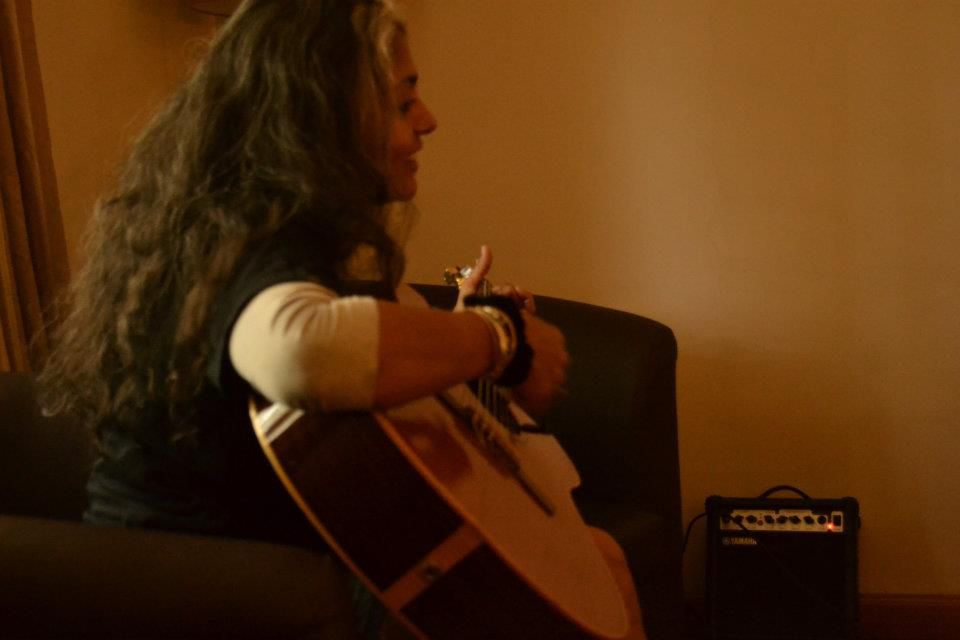 Tell us about you the person and you the theatre personality and how they intermingle or don't?
Kirtana : "I actually don't see the separation between person and theatre person. There is something about being an independent artist that brings all the pieces together, ties things up in a way. Perhaps it's because home is one's workspace. I read, write, teach and rehearse at home. I also cook, clean, have friends over and bathe the dogs at home. And our home itself is so malleable, having been theatre, studio, performance space and gallery at various times."

-For you is cinema or theatre a way of voicing your concerns, thoughts and opinions or is it a profession that you are in love with?
Kirtana : "I guess the former, because I don't see these things as professions but as means of expression. It could be anything. In my case it has been theatre, film, music…and now the farm. But all of this is merely the result of a series of accidents and interesting turns of fates and not some master plan on my part. I was so stunted in certain areas that had Sister Faith (a nun in my school) not handed me over to a certain theatre company, I might not have begun a life in theatre. Had I got into NSD I might not be doing the sort of theatre I do. You know what I mean, the list is endless. And it never ceases to blow my mind, how kind the universe has been to me!"

-Tell us about the whole idea behind 'Infinite Souls and why you feel artists need a place to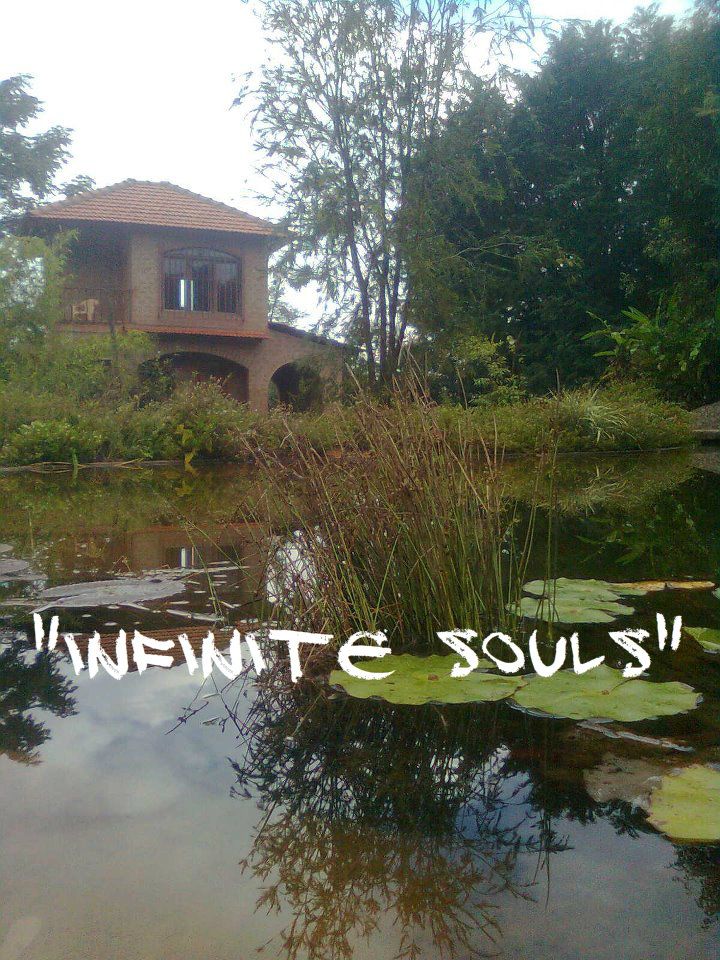 themselves? What is the idea behind Infinite souls?
Kirtana : "Infinite Souls has been our longest dreamt dream. Since we first knew each other, we havealways wanted to live away from the city and have a space where artists could work, live, rehearse. Our home was becoming too small for everything that goes on around us! So, much like our daughter, Infinite Souls is a most natural extension of all we do and feel and think. And for sure, farming and working there fosters an enhanced perception about the million life cycles that form our world. It saves you from cynicism."

You've done a lot of work with children, in the realms of theatre, tell us about it?
Kirtana : "Yes! I work a lot with children and am in fact bunking Theatre Lab in order to finish this! But I can hear them in the garden. Theatre Lab is really open space for children to experiment with theatre, learn techniques, but mainly grow in confidence and believe in their own voice. I run it on an annual basis and some of my children have really grown into adults at Lab. One child, Samragni Dasgupta, has been at Theatre Lab for almost 7 years. So it's not a short-term affair. You stay with Theatre Lab as long as you want. Much the same way people stay with theatre as long as they want. So for some it's a college thing and some commit so totally that it's a lifetime of seeking and learning. I get an enormous kick out of working with children. They nourish me in myriad ways – their sweetness, their minds, the way they improvise and play."


-Some of your work like your take on 'Shakuntala' and your film on the Devdasi tradition, or your film about child sexual abuse, somewhere speaks of an activist within a theatre personality- Any comments?
Kirtana : "I guess so. It's part of the same idea about expression. If you feel something or have a thought, an epiphany, you simply find a way to get it out of you. Guhya was a result of a curiosity about female sexuality in India, why we venerate certain symbols and abstract expressions of femininity and yet objectify and worse, crush women on the ground. The film on Childhood Sexual Abuse happened because of a personal experience that conflated into a realization that sexual abuse was a somewhat endemic experience for young girls in India. Shakuntala was born on a dark afternoon when Konarak(Husband) pulled out one of his father's books and it happened to be bookmarked at the Shakuntala chapter of the Srimad Bhagawatam."

-Your work has often brought forth the traditional with the contemporary, is it a style you've tried to cultivate?
Kirtana : I am a hungry consumer of anything that feeds my imagination, makes me want to dance or nourishes my soul. It could be a pop song or a myth about a river, I'll devour it. Also, as an actor I'm always looking for tools and I find them in traditional performance arts. From thang-ta and kalaripayattu to konokol and mudras – I've used them all to find new ways of theatre-making.

Do you think an artist (of any kind) has some social responsibility?
Kirtana : I think every human being has a social responsibility if we want to live in communities and what is a village, a town, a city, if not a community.

-Tell us about your future plans and what else you would like to do, in the creative sphere.
Kirtana : "Oh God… Right now I need to finish directing 2 plays for Jagriti Theatre so my plate is really full. Dario Fo's Orgasmo Adulto is in rehearsal and opens on November 9th – please come. The second play opens in February 2013. But I have a searing hole in my heart because there is an unfinished film I need to finish shooting and then editing, but I'm so out of funds. So if I have any future plans it would be to finish this film."

This amazing woman, with a somewhat bohemian soul through her gifted callous abandon often shows and brings to others the fact that art need not be restricted only to specific boundaries of the Indian, Oriental or the western, at times elements of each can be beautifully integrated into the other. A message that all of us can imbibe and spread to the generation next..art without boundaries and in every sphere of life.